Read Full Job Description & Apply Below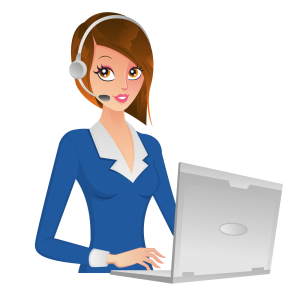 NovusCall is currently looking for a Part Time Receptionist to work with us in our fun, relaxed office environment with great co-workers. NovusCall provides Live Receptionist customer service support solutions to a large variety of companies and industries. This position is in a changing environment and needs someone who can think on their feet. Duties would include, answering incoming calls, detailed and accurate messages, and great customer service.Must be able work in our Orem office.Must be able to work Mon-Fri – 9:00 am to 5:30 pm. (May include some evening hours, no later than 7:00 pm). Hours will include some Saturdays on a rotation. Closed Sunday! We will work with most school schedules.
Responsibilities:
• Provide first contact Receptionist services for multiple clients.
• Documents customer calls in the database system including resolutions, issues, and general notes.
• Maintain target levels of productivity and performance.
• Helps maintain a good team and working environment by assisting fellow employees and participating constructively in meetings.
Required Skills & Qualifications
•    High School Diploma or Equivalent.
•    Must be 18 yrs or older.
•    Be able to type 40+ wpm.
•    Ten Key.
•    1 yr Customer Service Experience.  Call center experience preferred but not required.
•    Strict attention to detail.
•    Excellent communication/Listening skills.
•    Proficient computer skill set.
•    Eligible to work in the United States.
NovusCall is an Equal Employment Opportunity employer.
* Indicates Required Fields
[contact-form-7 404 "Not Found"]