Read Full Job Description & Apply Below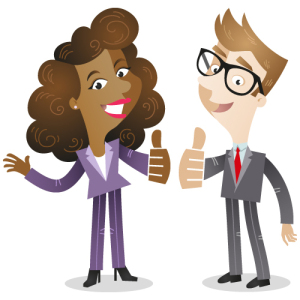 NovusCall has been around since 2006 and is expanding rapidly.  We are only looking for the top and brightest sales reps to handle our incoming leads, and someone who is not afraid to get on the phone to find their own leads.  This is a commission only position.  We pay 150% Commission because we believe in our product and service.  Even if you are an average sales rep, you would not need a base + commission with our product.
Job Duties:
•    Services existing accounts, obtains orders, and establishes new accounts by planning and organizing daily work schedule to call on existing or potential sales outlets and other trade factors.
•    Adjusts content of sales presentations by studying the type of sales outlet or trade factor.
•    Focuses sales efforts by studying existing and potential volume of dealers.
•    Submits orders by referring to price lists and product literature.
•    Keeps management informed by submitting activity and results reports, such as daily call reports, weekly work plans, and monthly and annual territory analyses.
•    Monitors competition by gathering current marketplace information on pricing, products, new products, delivery schedules, merchandising techniques, etc.
•    Recommends changes in products, service, and policy by evaluating results and competitive developments.
•    Resolves customer complaints by investigating problems; developing solutions; preparing reports; making recommendations to management.
•    Maintains professional and technical knowledge by attending educational workshops; reviewing professional publications; establishing personal networks; participating in professional societies.
•    Provides historical records by maintaining records on area and customer sales.
•    Contributes to team effort by accomplishing related results as needed.
Required Qualifications:
•    High School Degree or Equivalent.
•    At least 1 year commission sales experience.
•    Successful sales track record.
•    Proficient computer skill set (Office, Internet, Software Forms, etc.).
•    Must 18 yrs or older.
•    Team player.
•    Teachable mentality.
•    Excellent communication/listening skill set.
•    Will to win.
•    Eligible to work in the United States.
Skills/Qualifications: Customer Service, Meeting Sales Goals, Closing Skills, Territory Management, Prospecting Skills, Negotiation, Self-Confidence, Product Knowledge, Presentation Skills, Client Relationships, Motivation for Sales.
NovusCall is an Equal Employment Opportunity employer.
* Indicates Required Fields
[contact-form-7 404 "Not Found"]