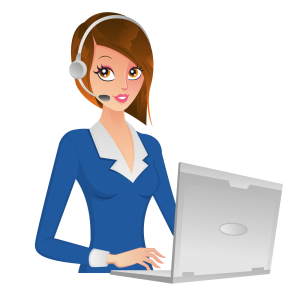 NovusCall provides live receptionist customer service support solutions to a variety of companies and industries. This position is in a changing environment and needs folks that can think on their feet and can handle communicating with our clients' and their customers covering all kinds of subject matter. Duties include answering incoming calls, taking detailed and accurate messages, and most importantly, providing great customer service.
For this position, we are currently looking for part time receptionists that truly appreciate the flexibility and personal advantages of working from home along with great co-workers from around the country.  At this time, positions are part-time at approximately 10-15 hours per week and require some flexibility in hours of availability.  We are open from 7am to 6pm Mountain Time and can usually schedule shifts around most school or other work obligations.
Responsibilities:
• Provide first contact receptionist services for multiple clients
• Document customer calls including resolutions, issues, and general notes
• Maintain target levels of productivity and performance
• Help maintain a positive team and working environment by assisting fellow employees
Required Skills & Qualifications
•    High School Diploma or Equivalent
•    Must be 18 yrs or older
•    Be able to type 40+ wpm and use a 10-key
•    1 yr Customer Service / Retail Experience (Previous call center experience preferred but not required)
•    Strict attention to detail
•    Excellent communication/listening skills
•    Proficient computer skill set
•    Eligible to work in the United States
Required At-Home Equipment and Environment
•    Reliable High speed Internet service – 1.5Mbps or faster
•    Must have computer connected to Internet via Ethernet cable (No WiFi)
•    Windows 7 or newer home computer  (Mac computers do not work with our software).
•    Reasonably quiet environment at home, with a door that can be closed to dampen noises if needed
If you meet all above criteria, please send your resume in MS Word format to:
NovusCall is an Equal Employment Opportunity employer.